What is Battle of the Books?
Battle of the Books is a state-wide program for students in grades 6-8. Students at participating schools read books from a list established by the state Battle of the Books committee. Competition in a quiz-bowl-style tournament within the county takes place to test their knowledge of these books. The county winner advances to a regional competition, with that winner going to a state competition.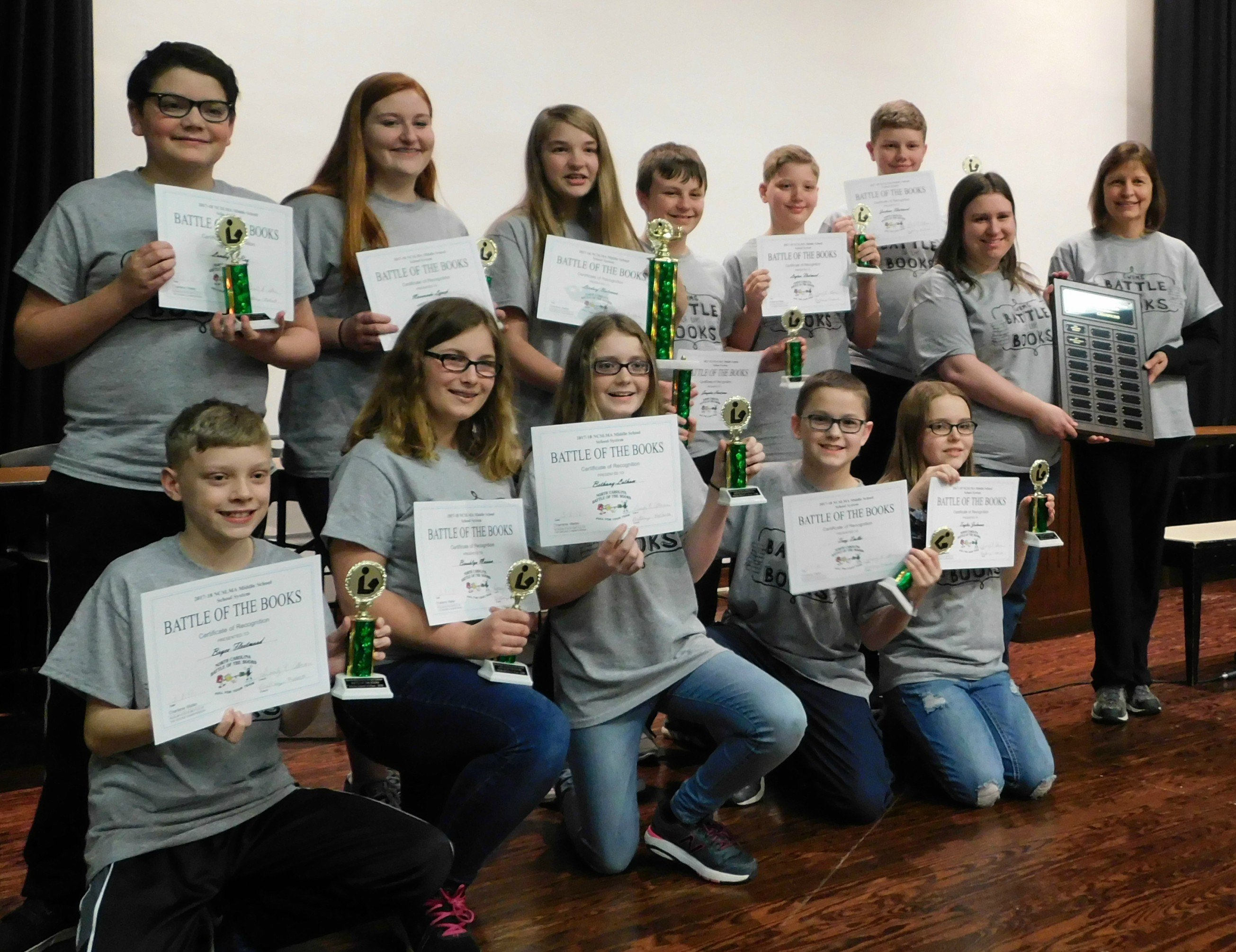 Randolph County Champions 2018!!!!!
Regional Competition April 12, 2018
NC Battle of the Books List 2017 - 2018
Practice Dates
March 15
March 22
March 27
April 9
April 10